GANOVO®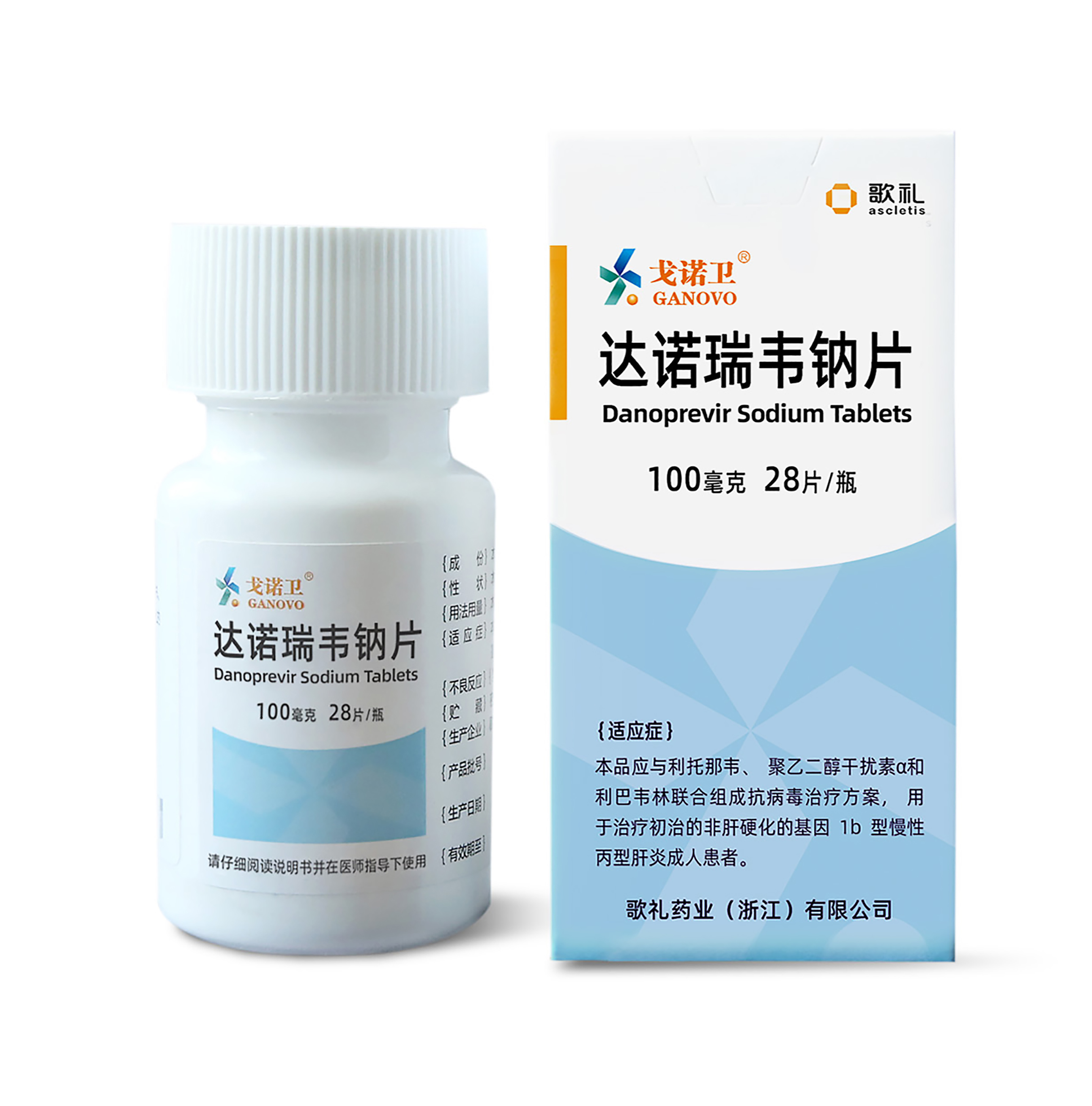 On June 8, 2018, the NDA approval for danoprevir was granted by the NMPA and we have begun to commercialize GANOVO®(danoprevir) in China.
GANOVO® is an NS3/4A protease inhibitor, which, when administered in combination with pegylated interferon and ribavirin (Ganovo Regimen), demonstrates a 97% cure rate (SVR12) and superior safety profile with a short treatment duration of 12 weeks.
Advantages of GANOVO®
We believe that Ganovo Regimen has the following advantages:
• Higher cure rate. Ganovo Regimen demonstrated a 97% cure rate (SVR12) in a phase III clinical trial completed on 140 HCV patients. The following diagram sets forth the virologic response (including RVR4, RVR8, EOT and SVR12) from our phase III clinical trial.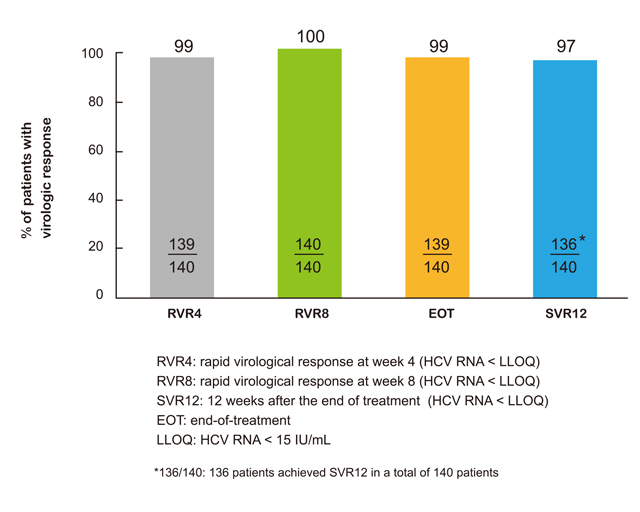 • Superior safety and tolerability profile. No grade 3 or higher laboratory liver function abnormalties were observed in our phase III clinical trial of the Ganovo Regimen. Moreover, there was no discontinuation of use due to adverse events. The rate of serious adverse events potentially related to the use of Ganovo Regimen was approximately 0.7%.
• Potent anti-viral activity. GANOVO® demonstrated potent activity against HCV NS3/4A protease derived from HCV genotypes 1 through 6 with sub-nanomolar to nanomolar potencies. In clinical trials, our Ganovo Regimen has shown an overall cure rate over 97% (SVR12) against HCV genotype 1 and 4 infections.
•Efficacy in cirrhotic patients. Clinical trials have demonstrated that Ganovo Regimen had a 91% cure rate (SVR12) in cirrhotic patients in Taiwan.
• High genetic barrier to resistance. No pre-treatment genetic resistance testing is required for GANOVO®based on clinical trial results and expert consensus due to its high genetic barrier to resistance. In the phase III clinical trial, no virological breakthrough (on-treatment failure) occurred in patients receiving treatment.